DNA Testing for Faster Immigration Application Approval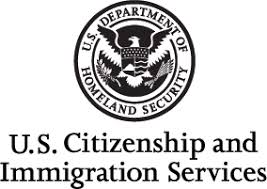 As many people know, immigration applications can be a real problem. These can be long-winded and cause a lot of stress for those that are making the applications. However, there are some things that may be able to help speed things along and one of these is to have DNA testing in the event that for I-130 has been submitted along with other relevant applications.
This is something that is recommended by the United States Citizenship and Immigration Service because it will prove that you are biologically related to someone as part of the immigration process. According to statistics, this type of testing is able to speed up the whole process, which means that you could get your immigration application through faster and get approval far more quickly.
Finding a suitable lab for your immigration testing
If you want to speed up your immigration application through proving biological relationships, you need to find a testing center that can provide you with this service. When you are looking for a suitable DNA testing center for immigration testing, you should make sure you find one that:
Has plenty of experience: You need to ensure you choose a DNA testing center with plenty of experience when it comes to immigration DNA tests. This will help to ensure you get your results quickly and accurately from experts that have been carrying out this specific type of DNA testing for years.
Has a solid reputation: You need to ensure you use a DNA testing center that has a solid reputation when it comes to immigration DNA testing. You can look at online reviews from other consumers to determine what the reputation of the facility is like, as this will give you a much better idea of what to expect when it comes to speed, service, and accuracy.
Charges competitive fees: Another thing you need to consider is the cost of the service when you are looking for immigration DNA testing. This can vary from one facility to another. You should find one that charges competitive prices but does not sacrifice quality and service as a result.
Provides speedy results: You should also get an idea of how long you will need to wait for the results of your immigration DNA testing, as this can have an impact on the speed at which your application is processed and approved.
Find Out More from the Experts in Immigration DNA
If you would like to find out more about immigration DNA testing, speak to the leading DNA testing center in NYC today.