Tapping into your randomized genome and discovering who YOU ARE in a diverse world using your DNA can be a very exciting journey. Family tree DNA testing has the ability to reveal every unique thing about YOU. No one has an 100% matched DNA genome as another person. We provide DNA test that come with notarized documents stating the legitimacy of the results with a 99.9% accuracy. This is possible because we have taken samples of DNA from millions of individuals. Placing them into a database that has allowed us to match you with similar genetic genomes from regions all over the world.
DNA tests can be used for a variety of reasons. We have the ability to share with you, your family genealogy at a cheaper rate than the competitors. Test are processed based on the circumstances in which the DNA is being tested. Currently, DNA testing has allowed us to locate and determine the regions in which your ancestral counterparts resided WORLD-WIDE. Some ethnicities have it against their beliefs to share/donate their DNA to a scientific organization that identifies and compares them to others. While most of the world is identifiable.
Getting Started
The most common question that leads to taking a DNA test is "Who Am I?" and "Where Are My Roots?". DNA testing was developed around the 1960's and has since then been the leading identifier in discovering who we are as individuals. Currently, when researching the right route to take; you tend to run into a lot of competitor companies claiming to produce the same results for X amount of dollars.
The TRUTH is a company can only match you with the most results if they have someone with similar DNA already in their database. There are multiple ways in which your DNA can be studied to produce results. Some companies tend to focus on the paternal chromosome 'Y' which will show paternal genetics and/or some companies tend to focus on your 'mitochondrial DNA' which will show maternal genetic traits.
Knowing the Cost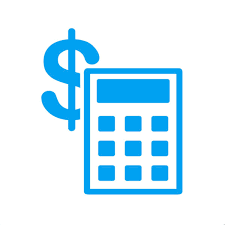 Ever wondered how much it costs to know WHO YOU ARE? DNA testing currently ranges from $10 – $400 depending on the route in which you are willing to take. When we provide services, we provide a cheaper rate than most competitors that include finger-printing photographer, along with the collection kit. Remember, quality over quantity. When getting a DNA test don't break the bank trying to yield more results. Instead do your RESEARCH and determine which company fits best with YOU.
Anticipating the Results
After we receive your sample through buccal swab, we immediately give you results within ten business days. While waiting for the results, it is best for you to have some history about your familial background. We can take anywhere from 4 days to 12 weeks.
Waiting for results can be an exciting especially when you may have idea about your heritage. We enjoy showing YOU your genealogy. Along with the map and circled regions, you are given a percentage of how much of a particular region was found matched to your DNA.
Learning WHO YOU ARE
When we receive your results, most companies provide you with a map of the world with regions circled on the map to show you the location of similar genetic matches. The results can destroy an entire lineage of WHO YOU THOUGHT you were. Families across the globe are finding that their family heritage is not what they thought it was. Some companies make it possible for you to be linked to distant family members.
Contact AABB DNA TESTING LAB today to schedule an appointment with 718-701-0292
—————
References:
https://www.distractify.com/trending/2018/11/27/IoS0msI/family-dna-test
https://www.sciencenews.org/article/family-dna-ancestry-tests-review-comparison
https://dnacentre.co.uk/long-take-get-paternity-test-results/