Can we be preventing disease through DNA testing? DNA testing has been around for many years and has become invaluable in terms of providing us with a wealth of information. Many people associate DNA testing simply with paternity but there is so much more to this type of testing.
One of the crucial areas in which DNA testing can help is to provide information about diseases that you may be predisposed to. We all want to ensure we maintain good health but this can be very difficult if you are not even aware that you are at increased risk for certain health issues and diseases.
Identifying predisposition to a wide range of diseases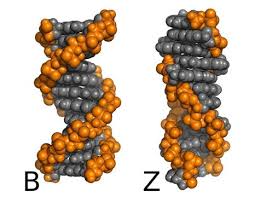 By having DNA testing carried out, it is possible to see whether you are predisposed to a wide range of diseases and health problems. This is something that can help you in a huge variety of ways. This testing allows you to find out what diseases and problems you are predisposed to and this is based on the presence of mutations relation to those diseases. By gaining this knowledge, you are better equipped to plan ahead, make changes to your life, or reduce the risk of the onset of the disease.
Some of the diseases that can be identified through DNA testing include:
Alzheimer's Disease
Cancer of the bladder
Coeliac Disease
Coronary heart disease
Lung cancer
Osteoarthritis
Diabetes
Prostate cancer
Skin Cancer
This is just a sample of the different diseases that DNA testing can identify so if you find out that you are genetically predisposed to any of the diseases that can be tested for, you can take action accordingly. In short, DNA testing is able to give you a 'heads up' with regards to your health, which is something that can prove incredible invaluable when it comes to maintaining your health or preparing yourself for the future.
Once you receive your results from this type of DNA changes, you will then be better placed to decide what to do next. Depending on the diseases identified, you want to speak to your GP about making changes to medication or lifestyle.
Get advice from an established and reputable DNA Testing Center
If you would like to find out more about how DNA testing for disease works or you would like to make arrangements for testing, get in touch with the most established and reputable DNA testing center in NYC today.
AABB DNA TESTING: 718-701-0292